DESIGN AND ENGINEERING SERVICES:
Do you have an idea, invention or product and need design development, prototyping or mass-production?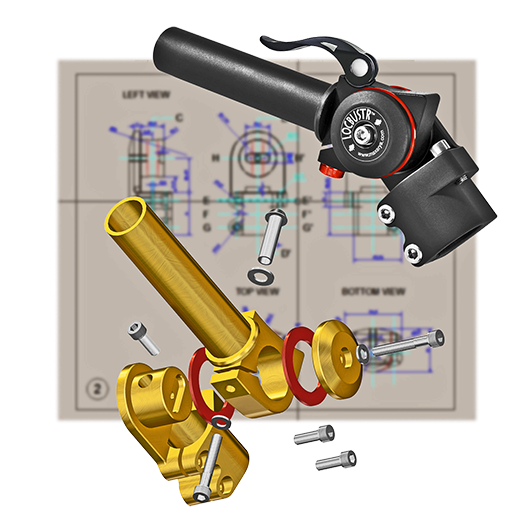 With over 25 years of global experience in innovative engineering design and manufacturing in various fields from bicycles, motorcycles, parts and components, sporting goods to many consumers products, we can assist to achieve your goals; no matter if it's a single prototype or mass-production.We do it in world-class standards and the most cost-effective way possible either locally or at our directly-managed Asia plant.
To respect the full confidentiality of your design and project we always sign a non-disclosure agreement first.
If you are ready, give us a try!